Driven by a competitive spirit and adventurous nature, David Brumfield harbors a lifelong love of car racing. For years, he has worked for Porsche Club of America as a High-Performance Driving Instructor.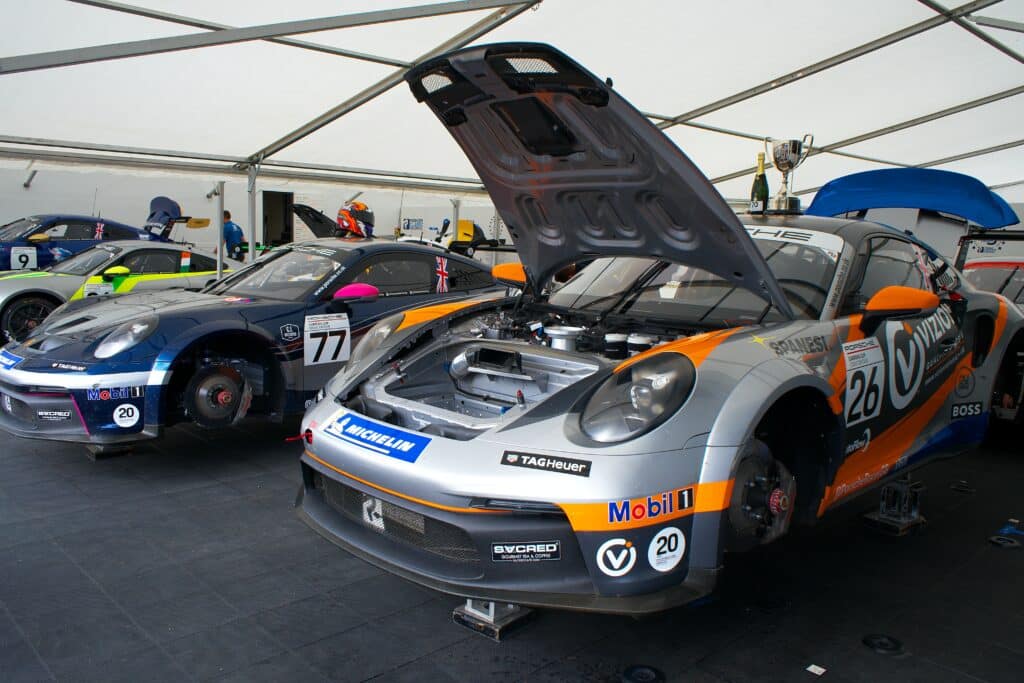 Porsche Club of America (PCA)
David Brumfield is a proud member of Porsche Club of America (PCA), a nonprofit organization made up of members who are passionate about the Porsche brand. The community of car enthusiasts are brought together by their love of automobiles and helping others. On a regular basis, PCA hosts races, car shows and other events that aim to raise money for worthy causes as part of their Members Making a Difference initiative. Brumfield has participated in numerous fundraising and charitable PCA events over the years. Most recently, he attended a car show event that honored heroic veterans, in collaboration with fellow nonprofit, Forever Young Veterans.
Porsche Racer
David Brumfield's love and admiration for Porsche automobiles is a personal passion; one that he has embraced out on the racetrack for many, many years!  A long time collector of Porsche cars, Brumfield has always admired the sleek and cutting-edge designs that have made the name Porsche synonymous with timeless luxury.  But as beautiful as these cars are, it's not all about the visual or aesthetic appeal for Brumfield.  For this Porsche Racer, it's also about speed!  As a proud member of the Porsche Club of America, Brumfield has had the pleasure of racing a wide variety of vehicles made by the German automobile manufacturer. See on-track race video highlights here.
As a High-Performance Driving Instructor, David Brumfield calls on his decades of exciting and thrilling experiences out on the racetrack. In this role, he teaches fellow PCA members, car enthusiasts and aspiring race car drivers everything from the critical basics to the high-stakes adrenaline-pumping tricks that add a little creativity to a race.